Results:
#1 - Luminette sheers in a former smoker's home - before the cleaning begins: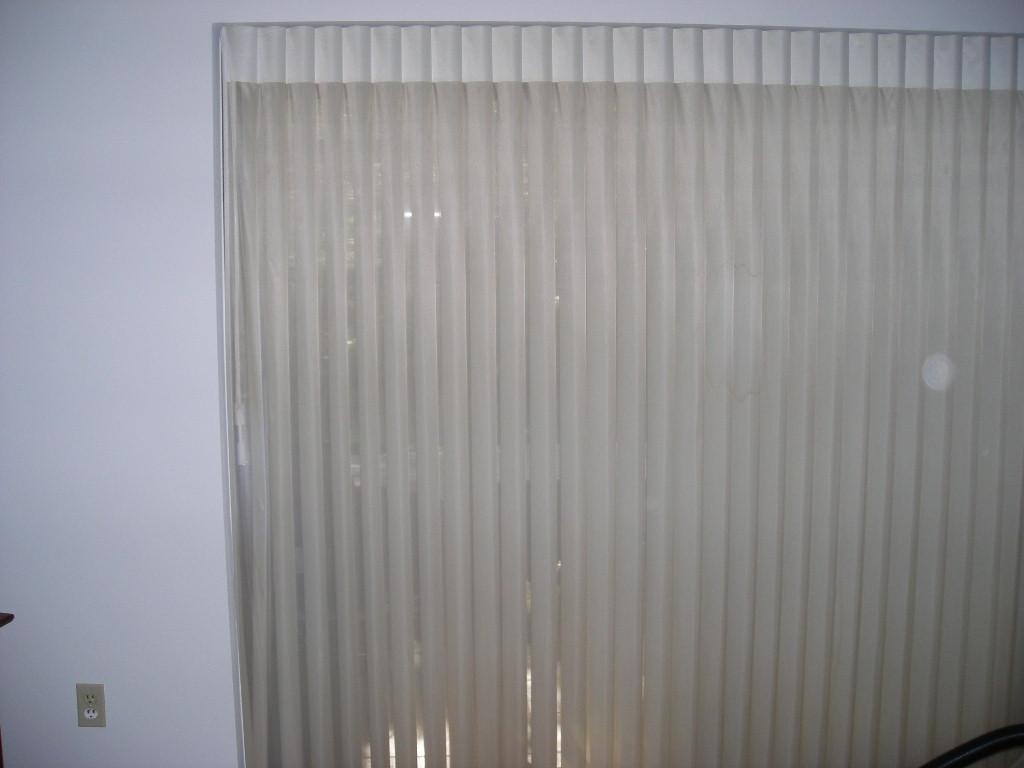 #2 - Here, the sides and top have been cleaned: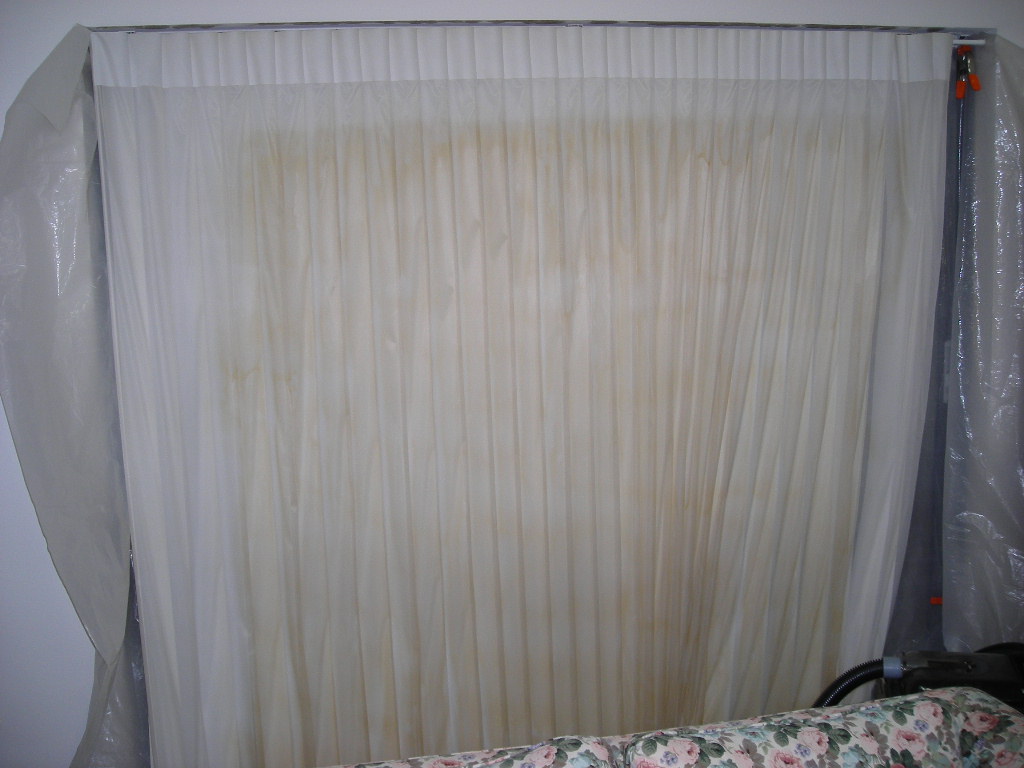 #3 - Cleaning in progress: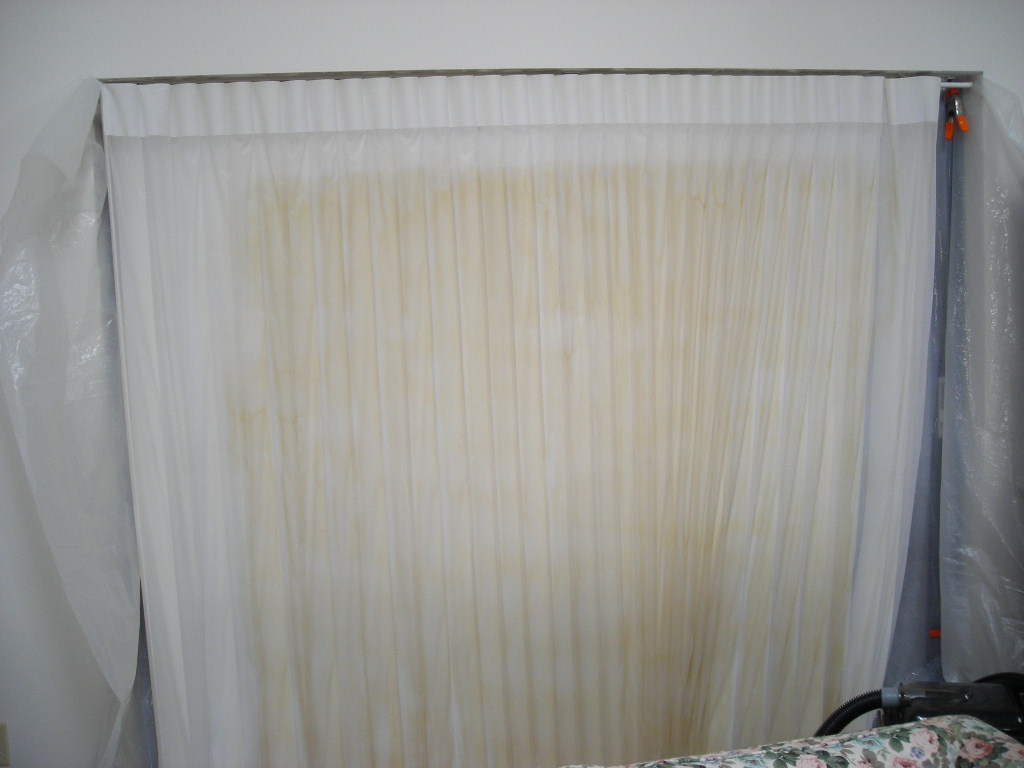 #4 - Before AND After: half done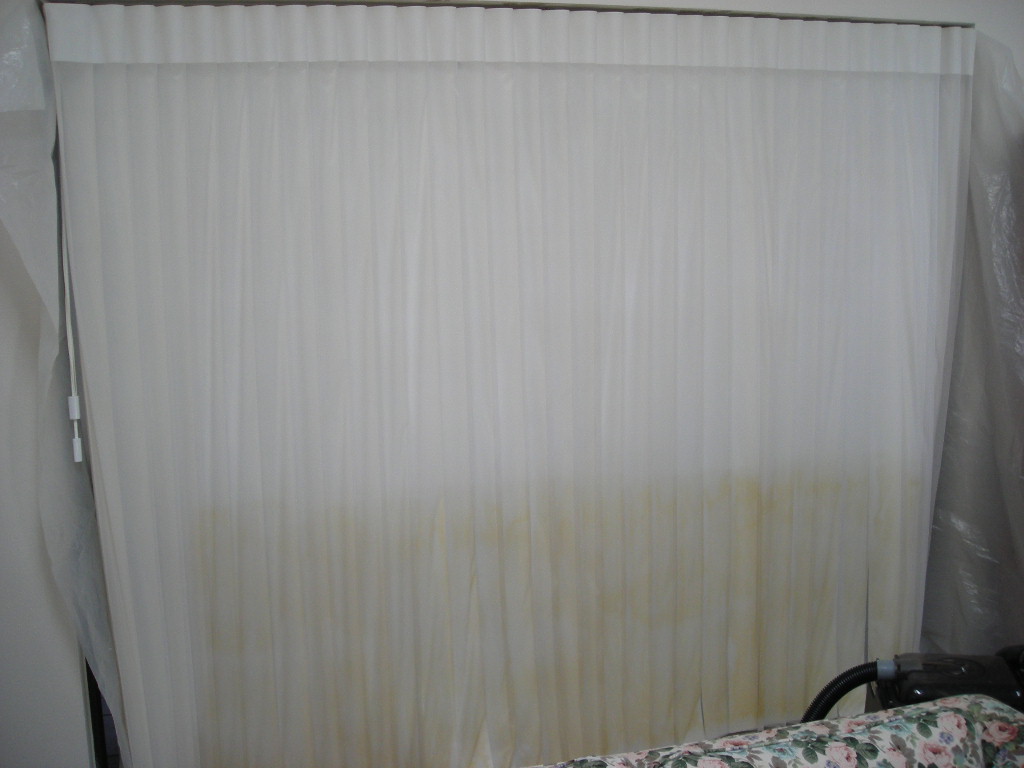 ---
#1 - This is a Roman shade in a motor home, water-stained: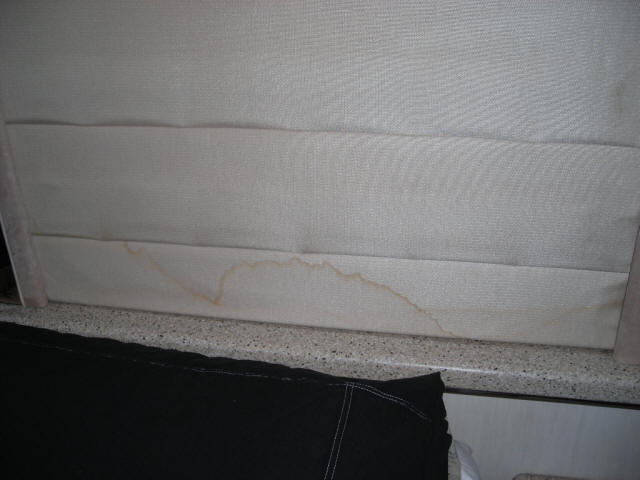 #2 - Roman shade with no more water stain!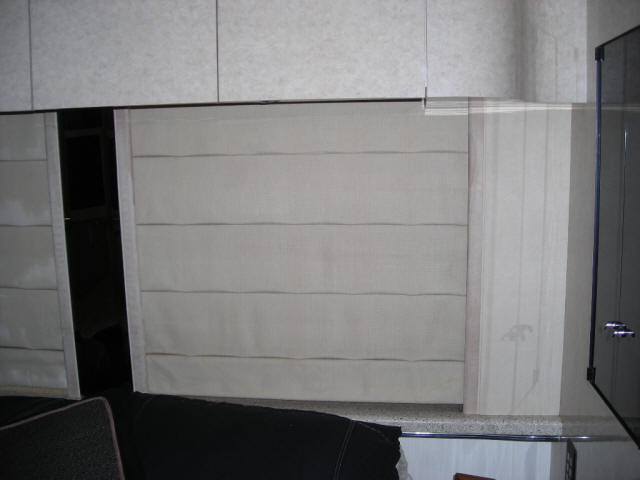 ---
A Silhouette shade during pre-vacuuming before cleaning: (the left side has been vacuumed)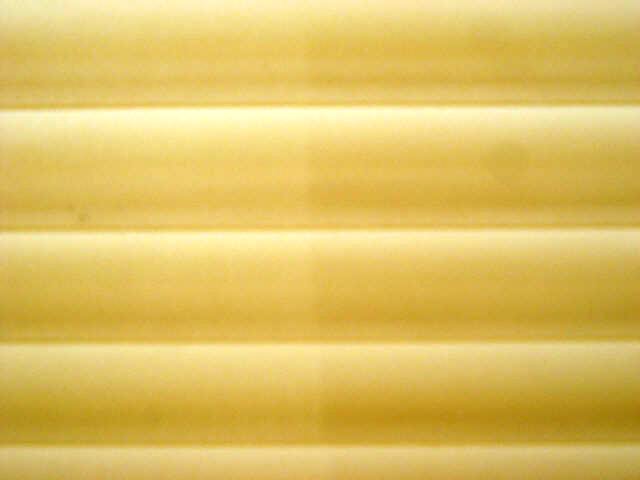 ---
Silhouette shade with severe mold & mildew: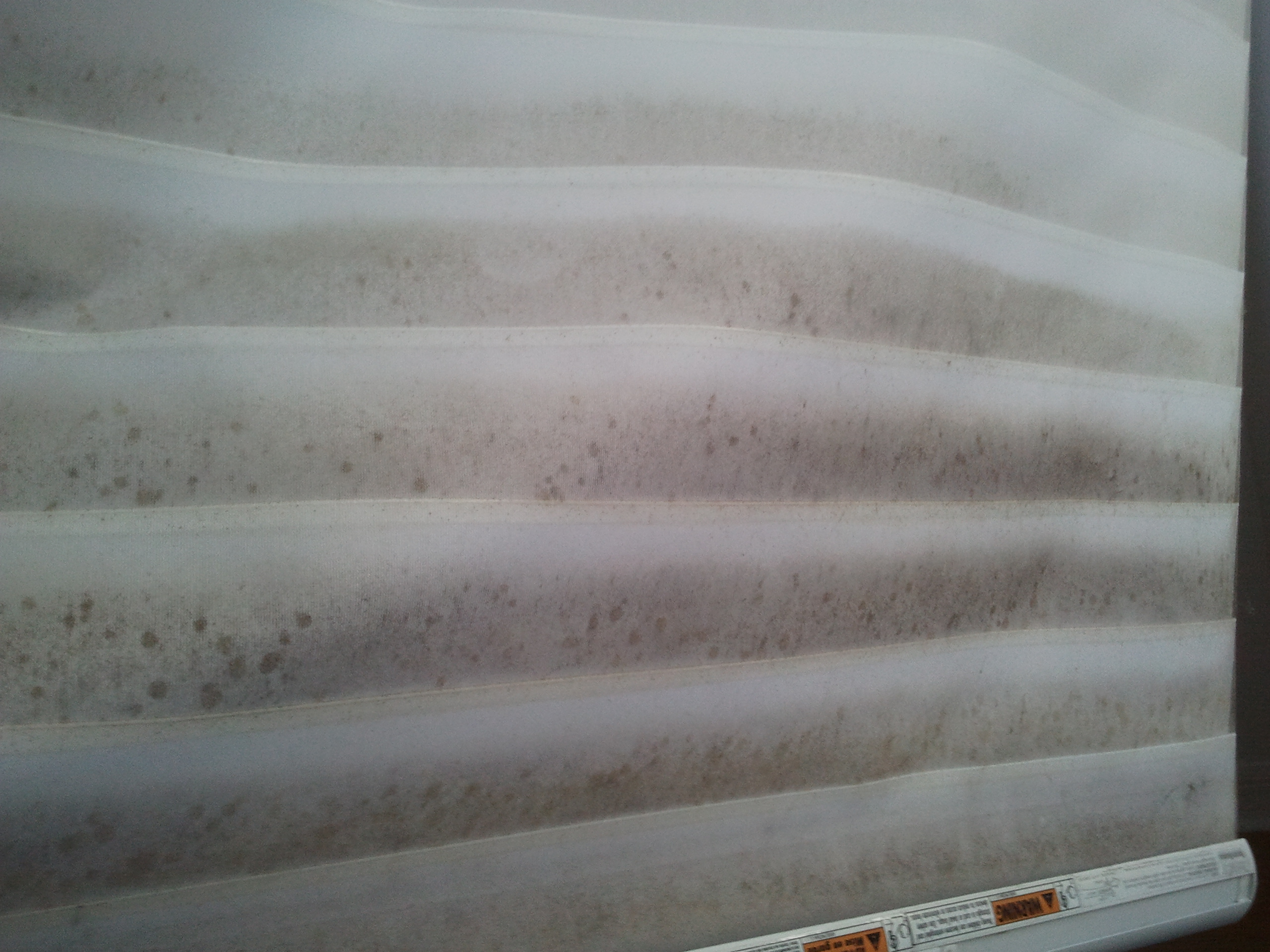 ---
Severe stains on a Luminette: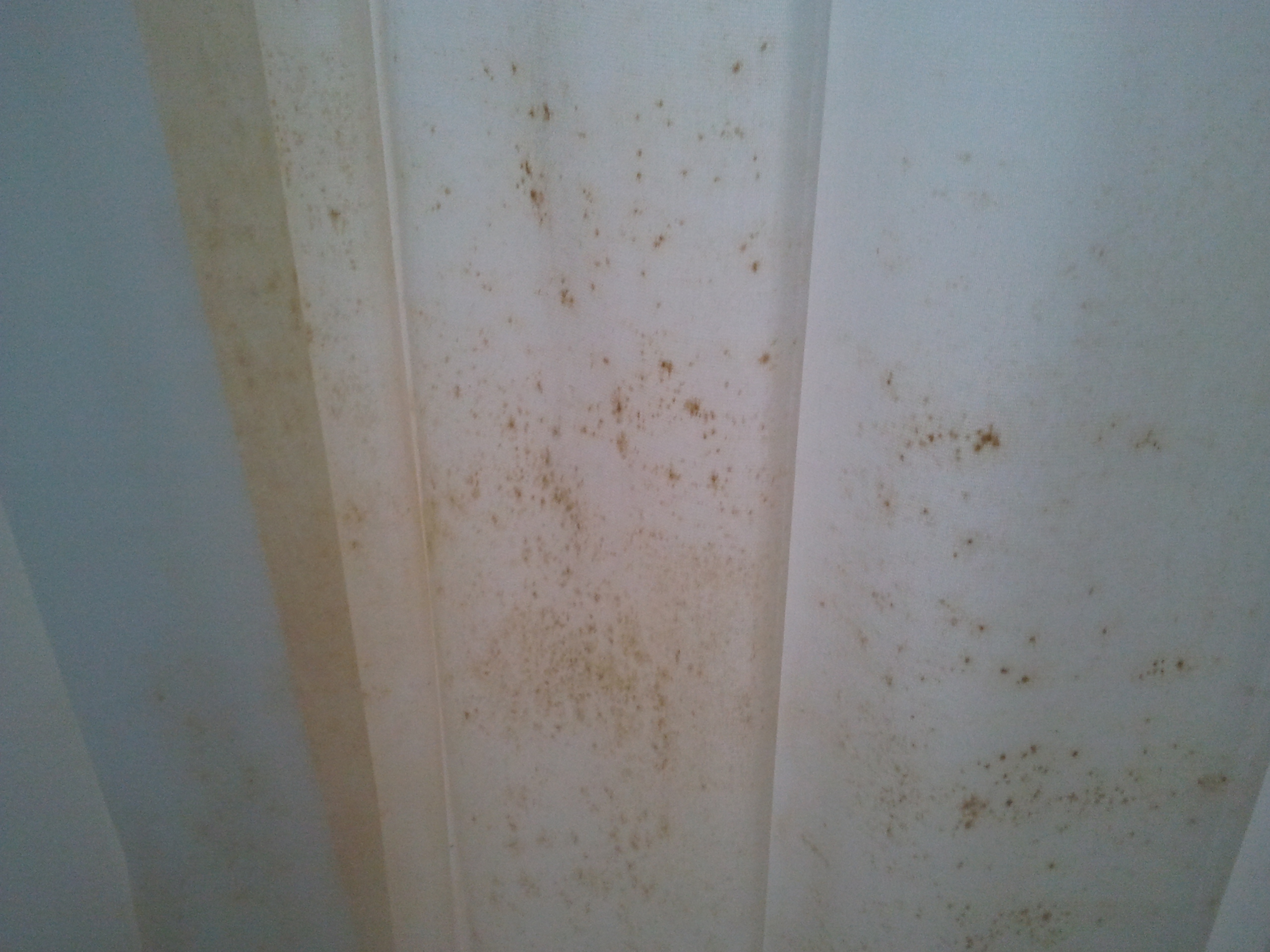 ---
#1 - Silhouette shade with "spot" cleaning attempted: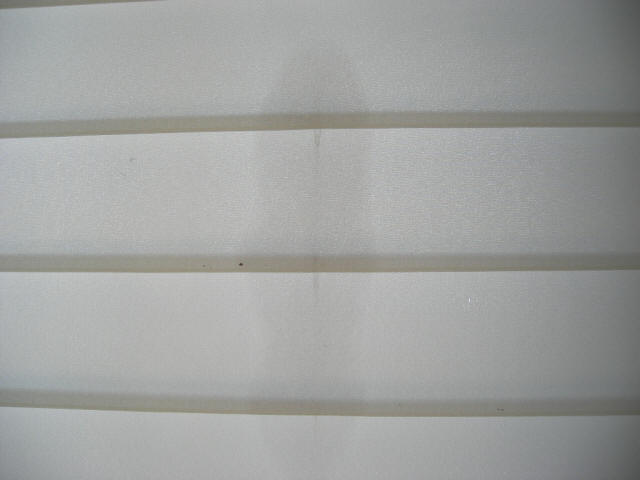 #3 -The "clean spots" gone - ALL clean: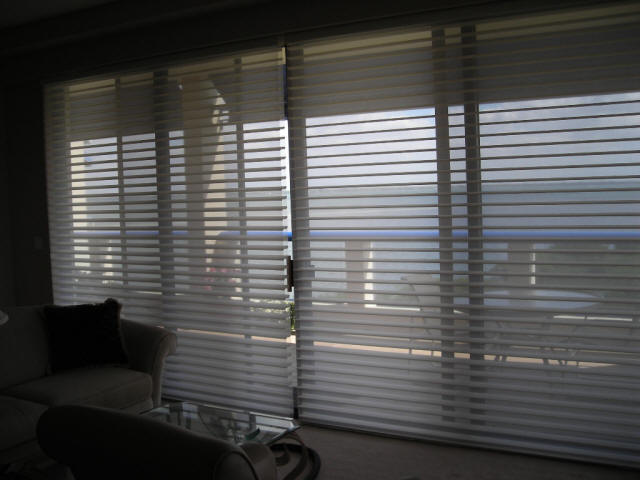 ---
#1 - Little Fido left his "signature" on these linen drapery panels with sewn-on ribbon: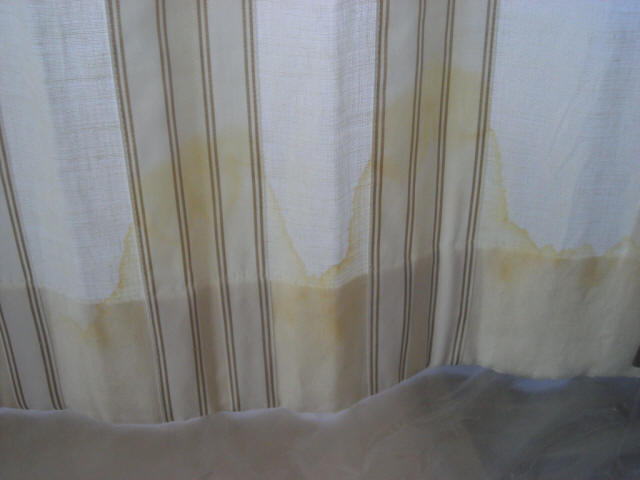 #2 - The dog-gone dog stain is gone - along with the odor!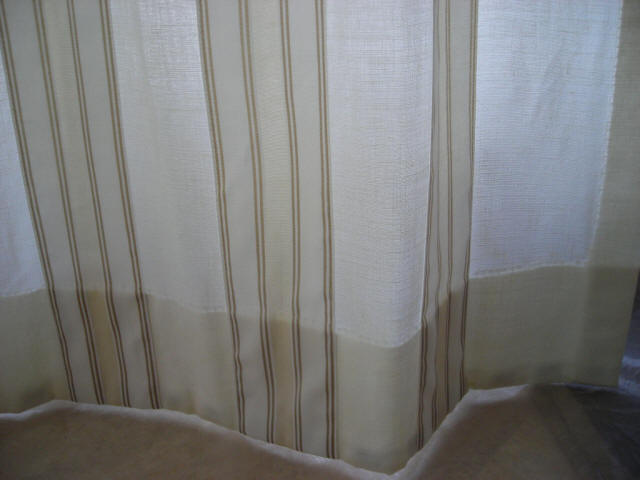 ---
#1 - "Smoked" metal mini blind - before cleaning: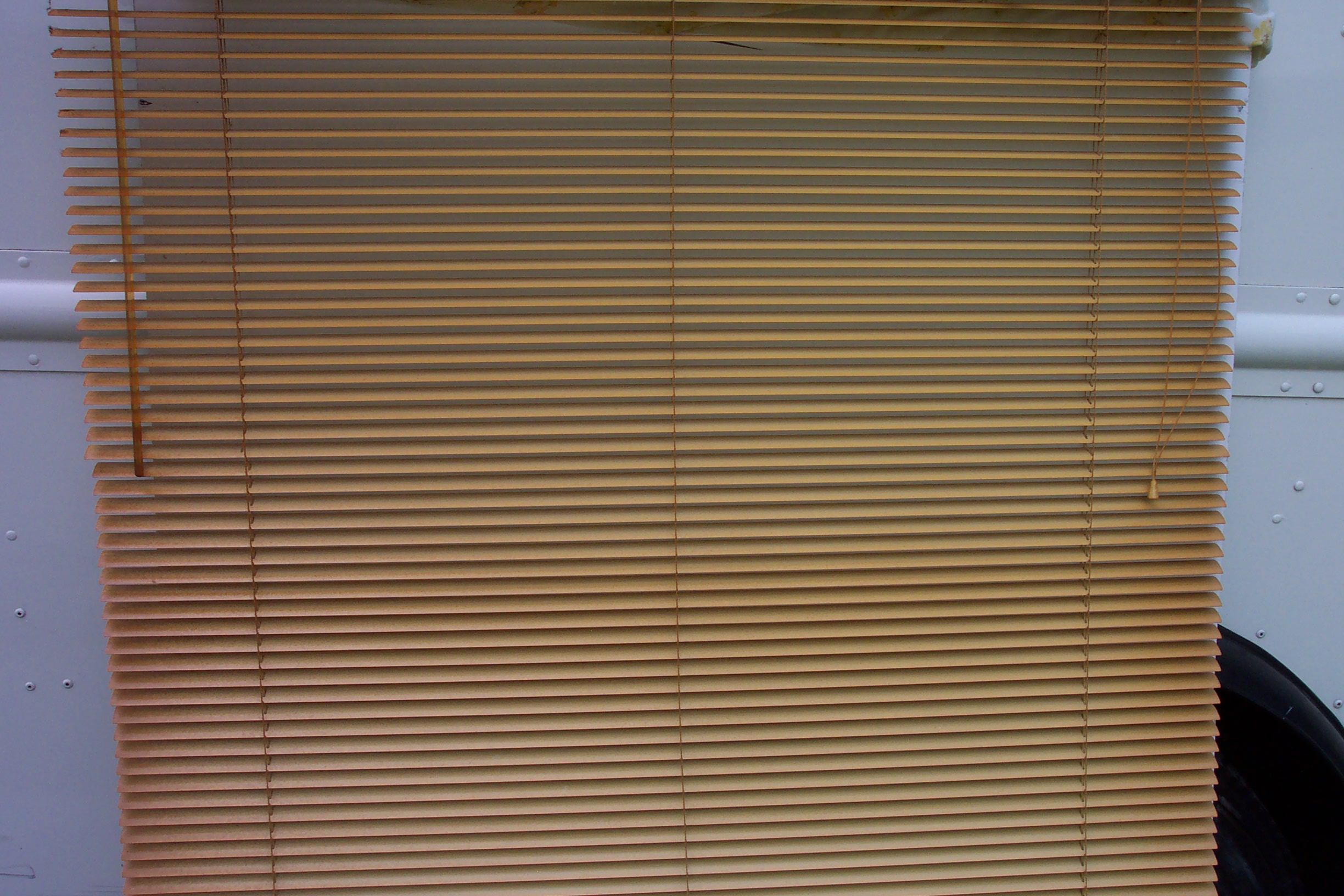 #2 - And the "unsmoked" metal mini blind: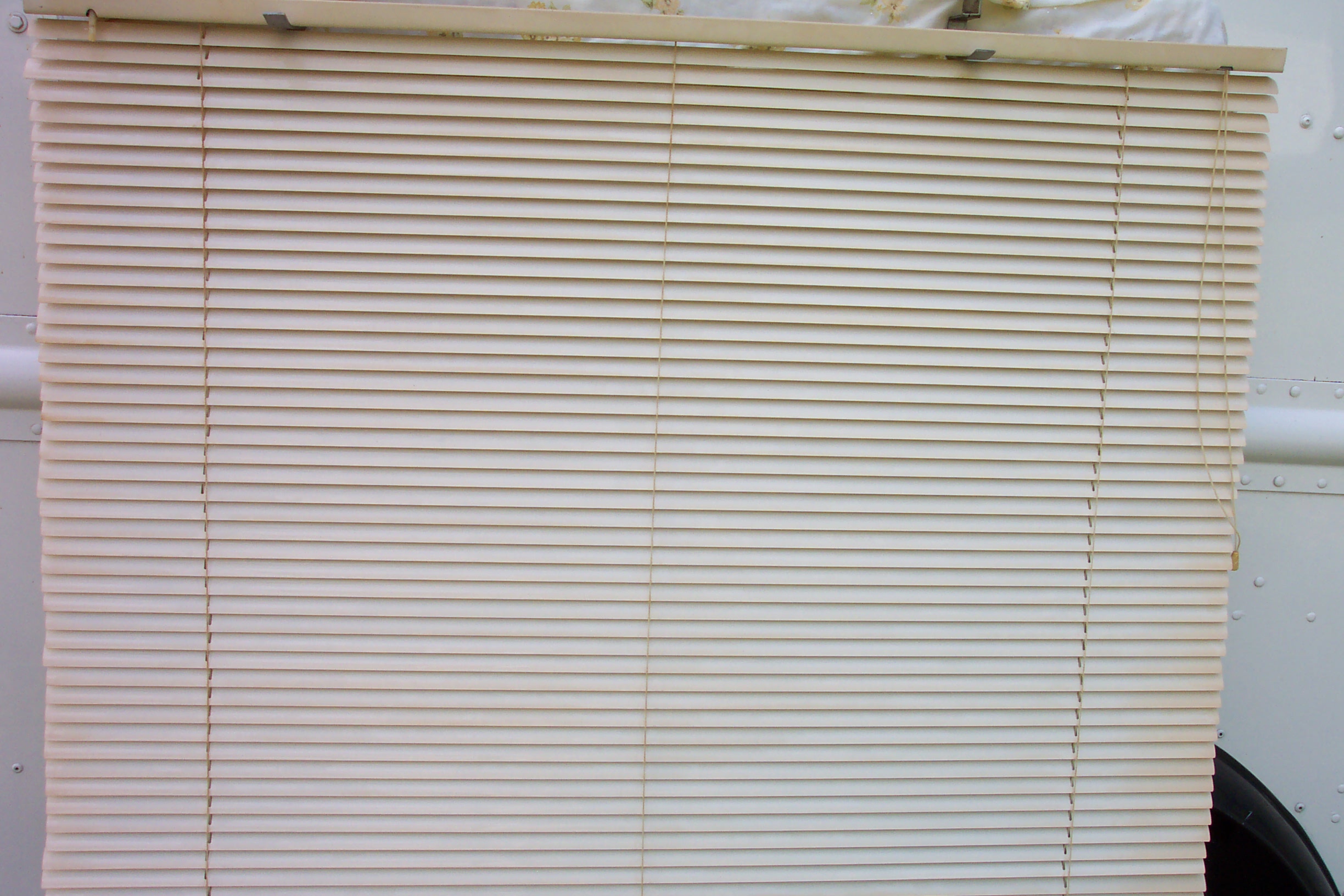 ---
This is what happened when a flooring installer threw a $3000 Luminette over a lamp to get it out of the way. Someone turned on the light and burned holes through it. Needless to say, the profit pretty well went out of that job.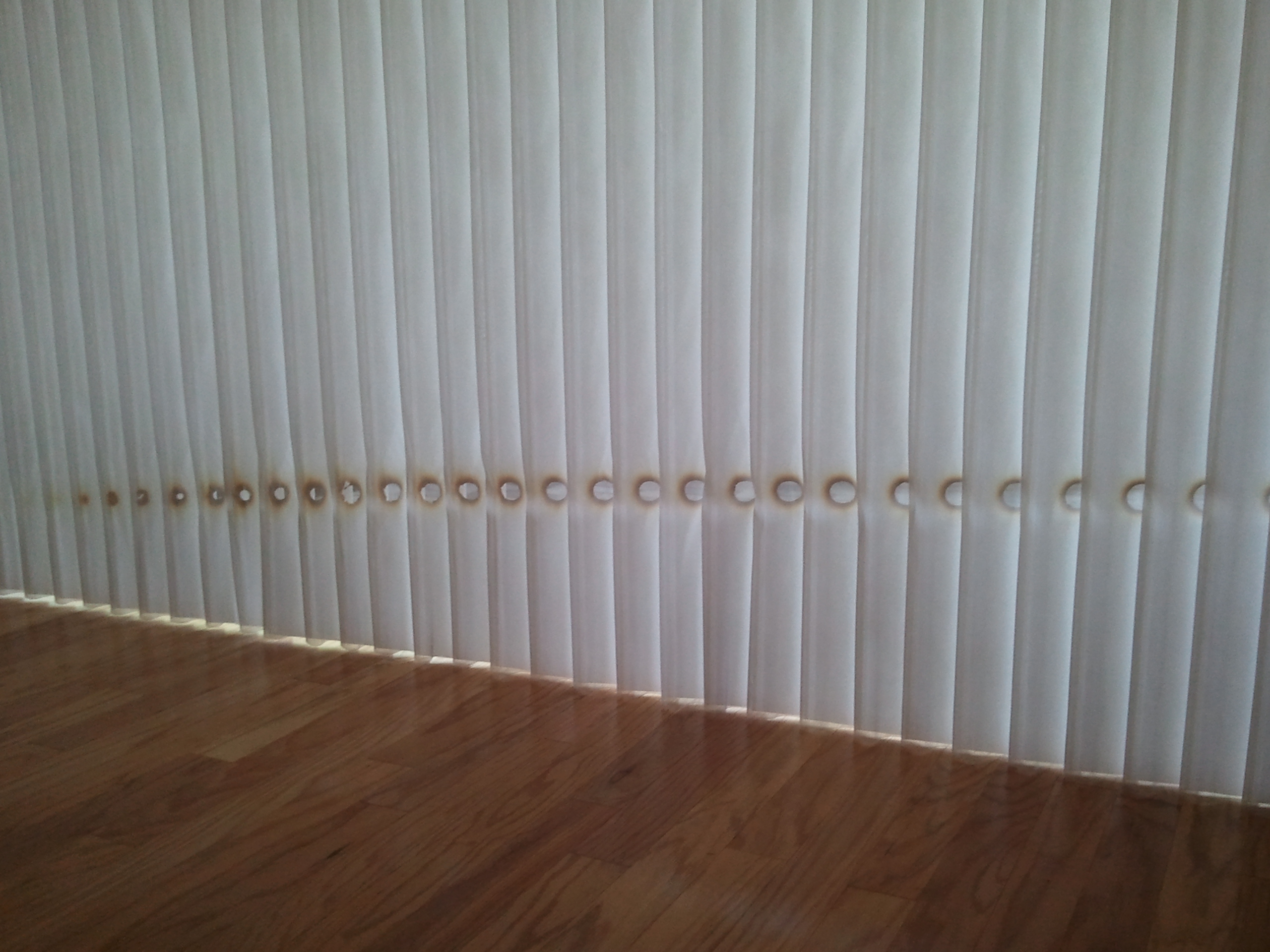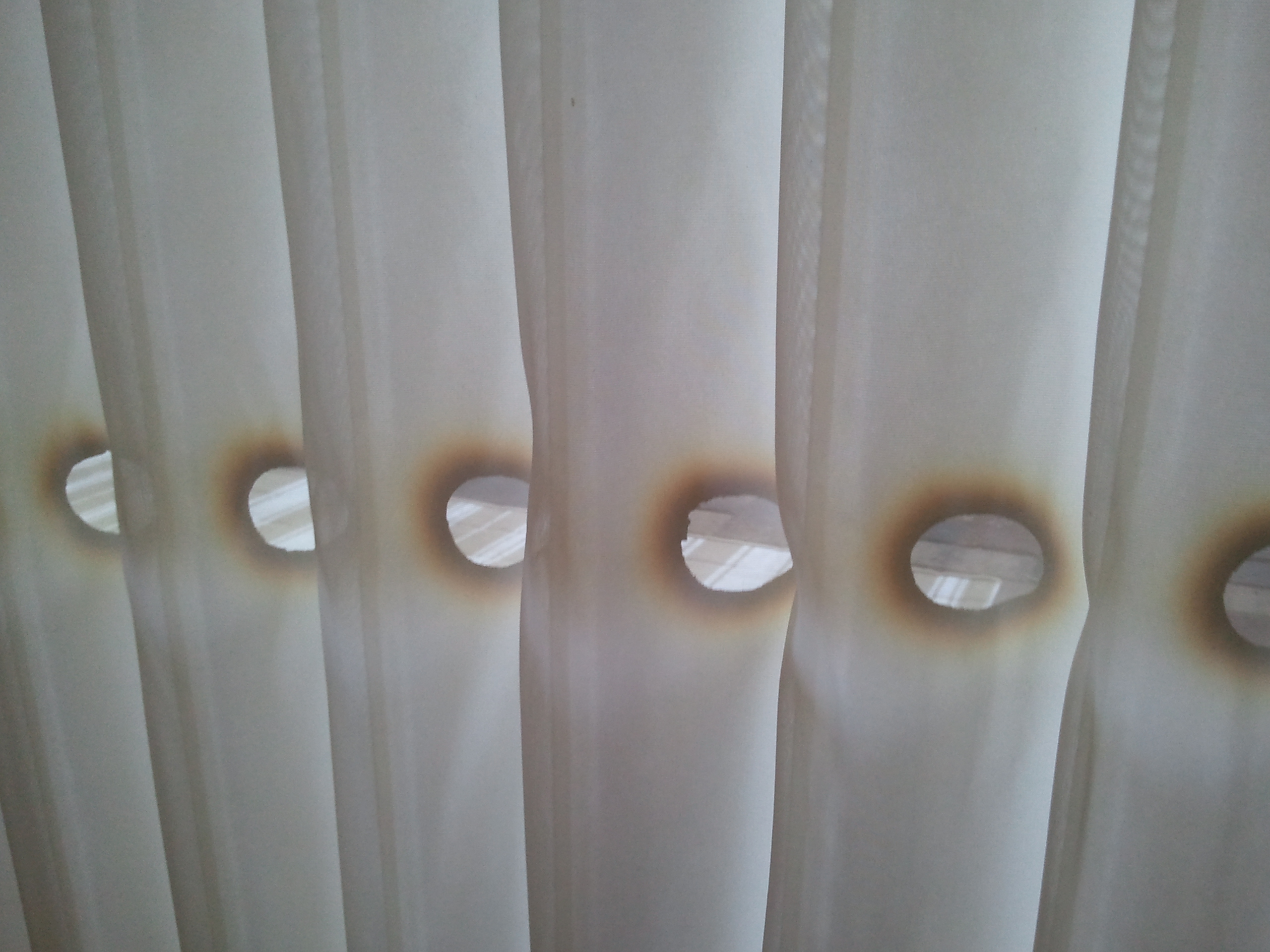 ---